A city in the middle of the woods. That's my impression about Heidelberg 🙂
I've been there for about a week for the Gamma 2016 conference – Maybe one of the most important conferences in the lifespan of my PhD thesis.
Going to conferences is hard work – They ware in the famous city halls, and that;s also the place where I've spend most of the time.
Apart from a half afternoon I've been entirely busy the whole week, therefore I had not the camera with me – so here's the only picture that I made with my smartphone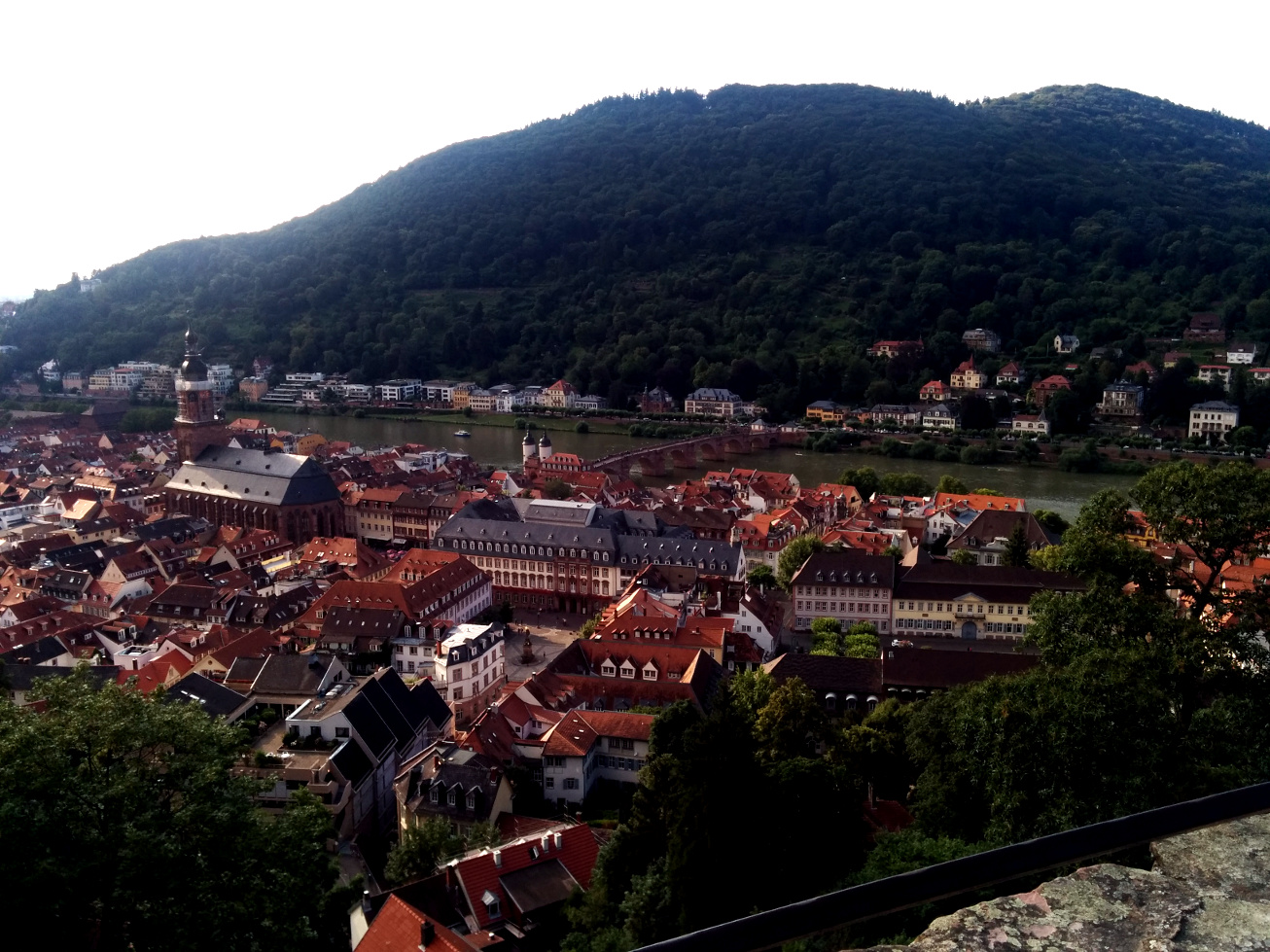 Impression - Heidelberg from the castle's garden
A small note on the conference
The conference itself was very good frequented, every one of the latest gamma-ray experiment and mission was there
And also some gamma-related experiments, that are not directly connected
Chandra (the X-ray observatory)
NuSTAR(also X-rays)
AMS (Alpha magnetic spectrometer - an experiment on the ISS)
… and some more :-)
I was really impressed by the significance maps of HAWK. The experiment at a Mexican volcano runs for about a year now and has already some nice benchmark results to show. Impressive – let's see how far they come within the next years.
H.E.S.S. showed that CT5 is working and we are now in the H.E.S.S. II phase, and FERMI reflected also about the famous FERMI-Bubbles. This are just some topics of the conference, the amount of new things was overwhelming and I will need some time to reflect about everything I've learned.
Stay in touch, there are lots of new things on the way from the Gamma-ray sky!
Lots of question remain unanswered, the quest of understanding our cosmos continues. We have not yet seen any signatures of Dark Matter, although it must be most certainly there, the nature of cosmic rays is still not fully understood and the diffuse emission in the Milky Way (topic of my PhD thesis) is also a huge construction site. The outlook on the performance of the CTA Observatory (Cherenkov telescope array) is exciting, and will bring new insights in the nature of cosmological effects and objects.
So, Heidelberg was nice, the conference was very fruitful but now I'm glad that I can go back home
It will take me some weeks to cover all the impressions of this week …
Greetings,
Phoenix