This track goes from Vic to Höfn, which is a bit further than Jökulsárlón because it's the next bigger town on the Ringroad. This was the longest step for us, because the number of camping spots available on the Camping Card were overseeable :-)
---
After our rainy trip to the Seljalandsfoss and Vestmannaeyjar, like typically Icelandic weather, the next day was clear and sunny. There's a saying "if you don't like the weather in Iceland, just wait for 5 minutes". On that day we had a very good view at the Reynisdrangar - a spectacular volcanic rock formation in the South of Iceland.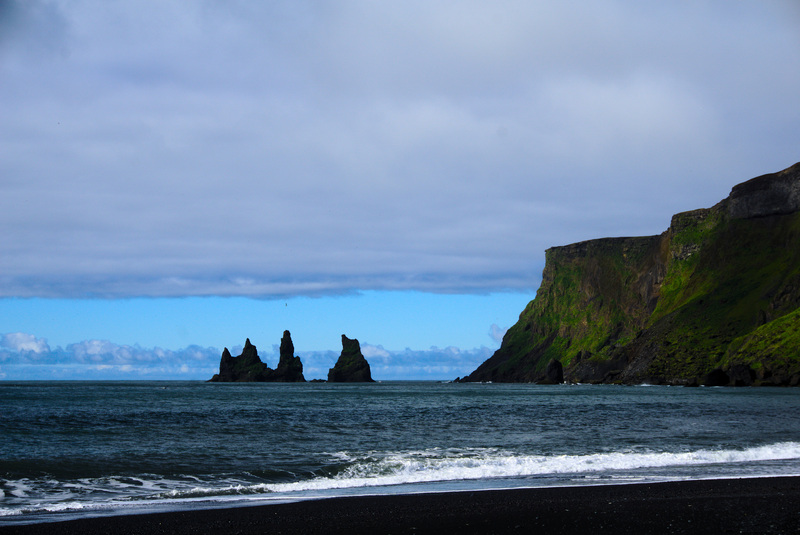 View from Vik to Reynisdrangar
After a nice breakfast we headed to our next goal, but before, I want to notice something peculiar for the Icelandic roads: Most bridges (would say almost all outside of the bigger towns) are single lane bridges. Although it sounds dangerous, in practice it works very well. Somehow as a human you seem to be able to communicate who goes first, if you encounter another car on the road. Probably it works so well because there aren't so many cars.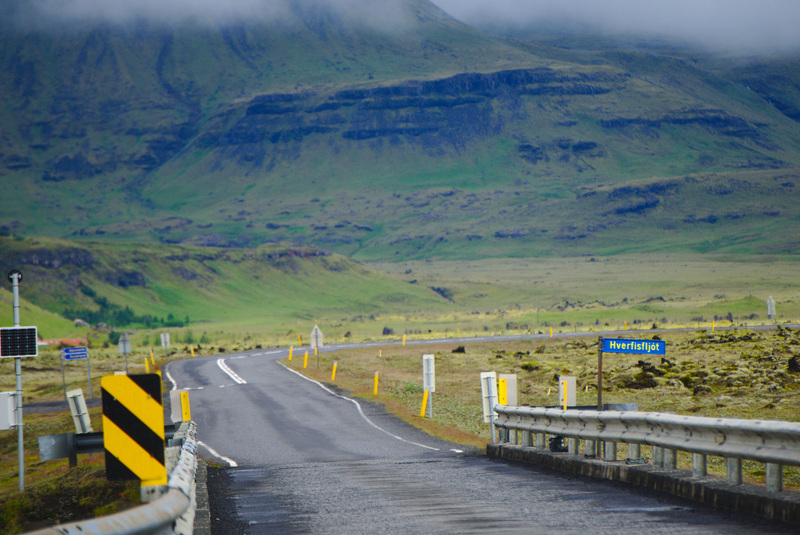 Most of the bridges in Iceland are single-lane
So, expect those bridges and don't be afraid. It works pretty well!
Jökulsárlón The next goal of our trip was the
Jökulsárlón - the blue glacier lagoon located directly at the Ringroad in the South. The place and the lake is absolutely brilliant. Funny part - Everything in Iceland is breeding while summer. Very close to the touristic areas there are lots of bird nests who are frequently attacking people who come too close. As a human you are tolerated here, but not more 😉 Some birds are more clever and breed on ice isles in the middle of the lake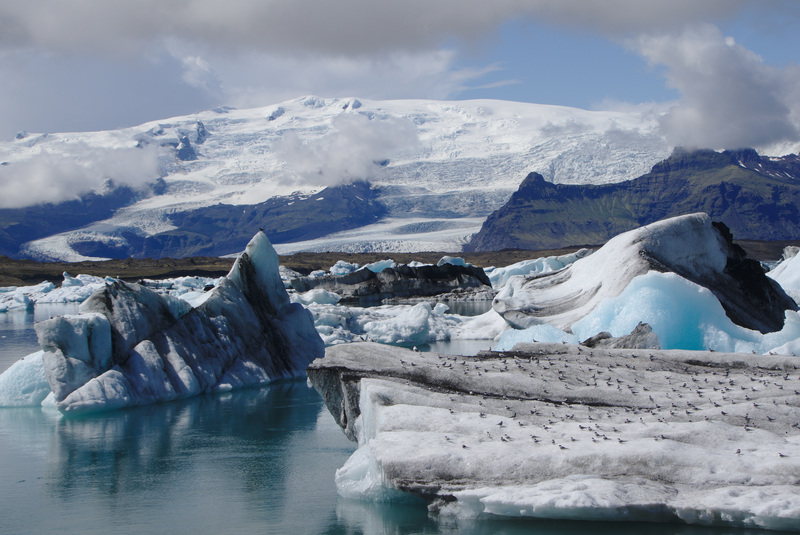 The lake is somehow an Oxymoron, because the sweet taste of the beauty also carries a little bit of a bitter taste: Fed by an abnormal high melting of the nearby glacier, the blue glacier lake is a witness of human made climate change. So, when you walk to the beach, and see all the glacier ice head into the ocean, keep in mind that they are causing the sea levels to rise. And that this phenomenon, as clear as the ice might be, should not occur in nature. But apart from that, the blue ice bergs are actually really beautiful. If you are very lucky you might also encounter a seal. They are rather shy, but sometimes you see them hunting in the icy waters. Swimming is absolutely not possible - In those waters only the experts of nature are home. A human would instantly freeze, the dangers of colliding ice bergs not to mention.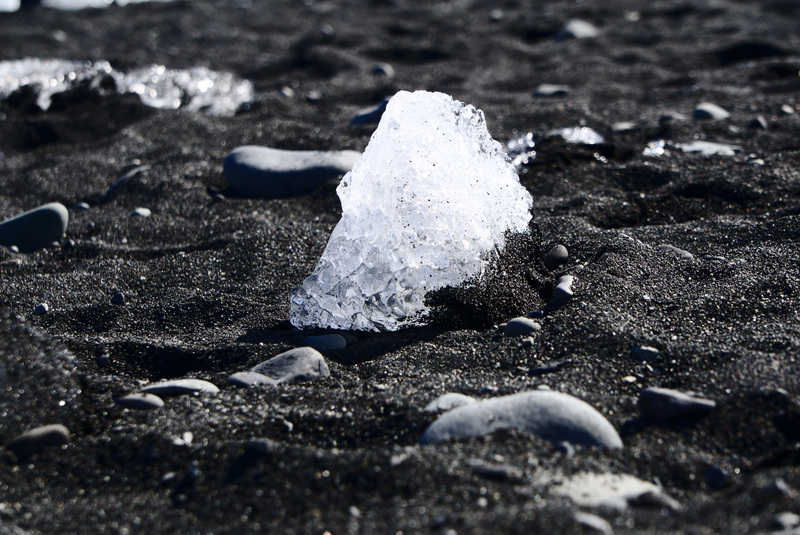 Testimony of climate change. This ice is thousands of years old and is melding away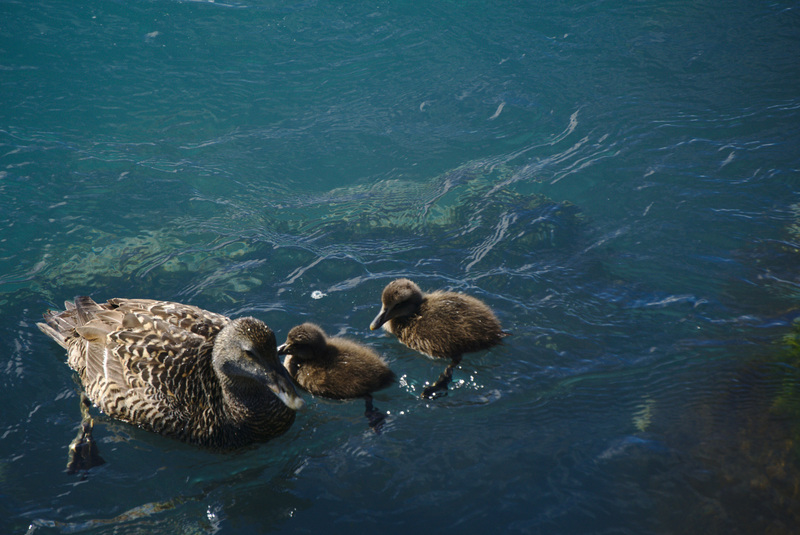 Everything is breeding!
We did a guided tour on the lake with a pretty coll amphibian vehicle. It was not cheap, but if you are interested in nice landscaped and a little bit of glaciology you might enjoy it. Doing some day-hikes near the like should be possible, but since we didn't do that I won't comment on that one. And be prepared that this place is crowded with tourists. Sill: The place is absolutely brilliant! Bring your camera.