And then suddenly there is snow: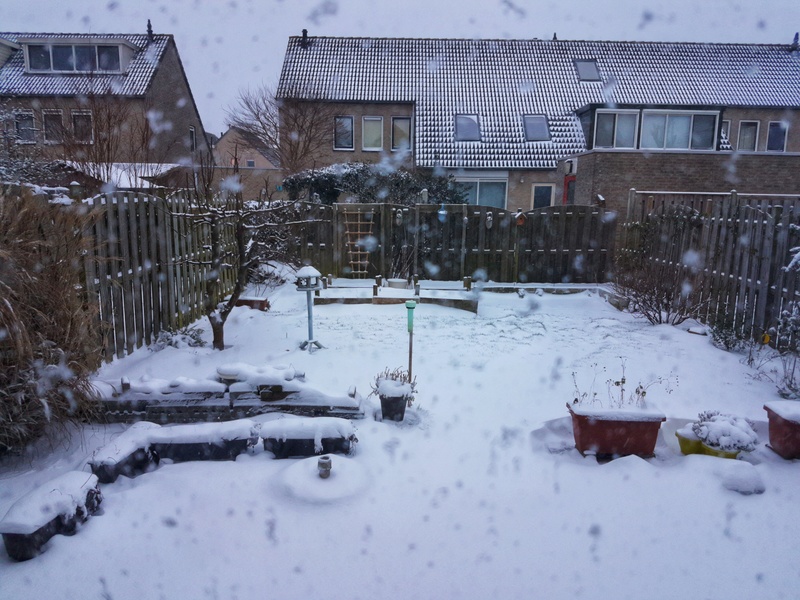 We never got so much snow before. Outside there is the storm Darcy going on, it's cold and windy. We even had a power-cut (of about 10 minutes so who cares?).
We're well stocked, have heating, still some Orange punch from Christmas, so there is nothing to complain. We even found out, that there exists at least one snowplough in Almere :-)
Stay safe people, and especially now, stay at home.
Update
All trains and airplanes are grounded and since 2 o'clock also the buses are standing still. Outside the wind is howling and it's really unpleasant weather. Inside it's nice and cozy and no chance to get me out of the house here today!