In this blog series we're gonna make delicious Kimchi. Kimchi is a traditional South Korean dish, based on Chinese cabbage, spring onions and lots and lots of garlic. I got the motivation and some recipes from a Korean friend already some time ago and here we're gonna make a rather simple yet delicious one. So, let's do it!
---
Ingredients
We're keeping it simple here. You will need
1 piece Chinese cabbage 2 tablespoons salt 1.5 cups water 1 bunch of spring onions (scallions) 3 carrots (optional) 1 onion (optional) 5 cloves of garlic tablespoon Korean chili flakes
I was told the traditional fish sauce is kind of crucial for a real Kimchi. I'm leaving this out for this recipe and don't go near the word "traditional" anymore as a compromise :-)
1. Preparation
Today we're gonna prepare the Chinese cabbage. This is the first part of the recipe and we need to let it stand for some time afterward. Today we are gonna do the following
Prepare a bowl with 1 1/2 cups of water and 2 tablespoons of salt.
Wash and cut the Chinese cabbage into stripes or blocks of the size of your thumb
Mix together thoroughly
Let stand until the cabbage gets soft (I put it overnight in the fridge)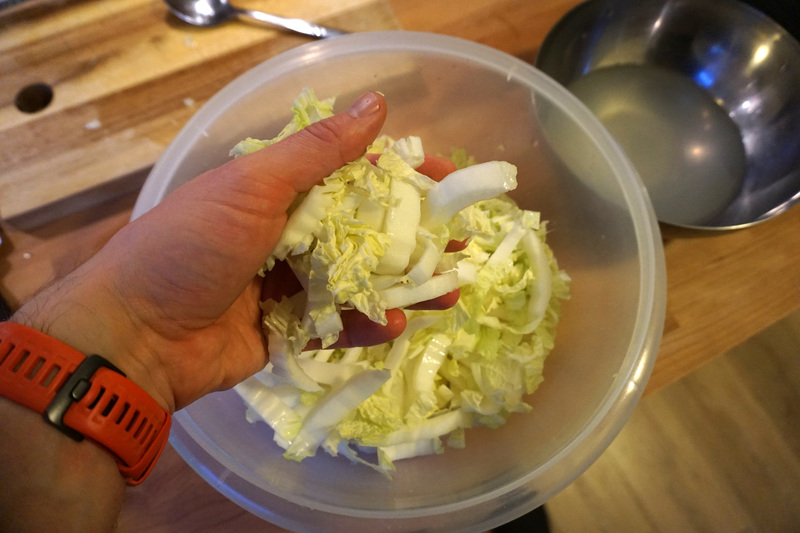 Cut the Chinese cabbage into pieces or stripes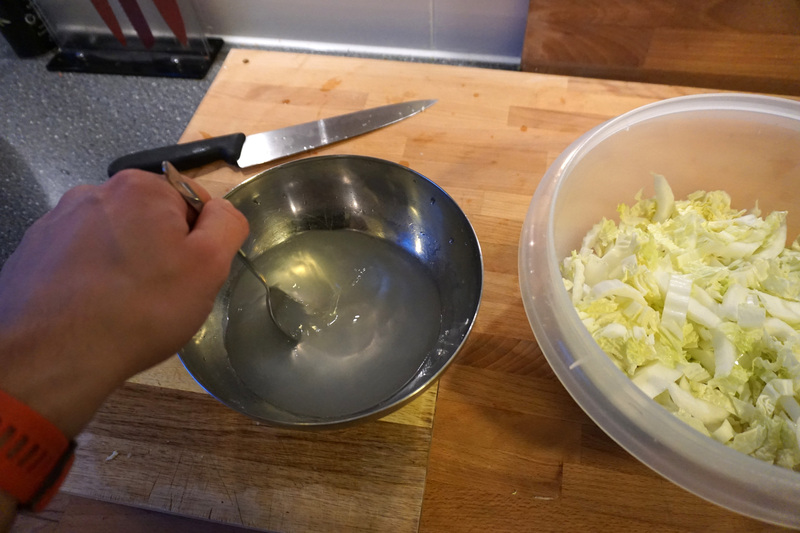 Mix 1.5 cups of water with 2 tablespoons of salt. Mix thoroughly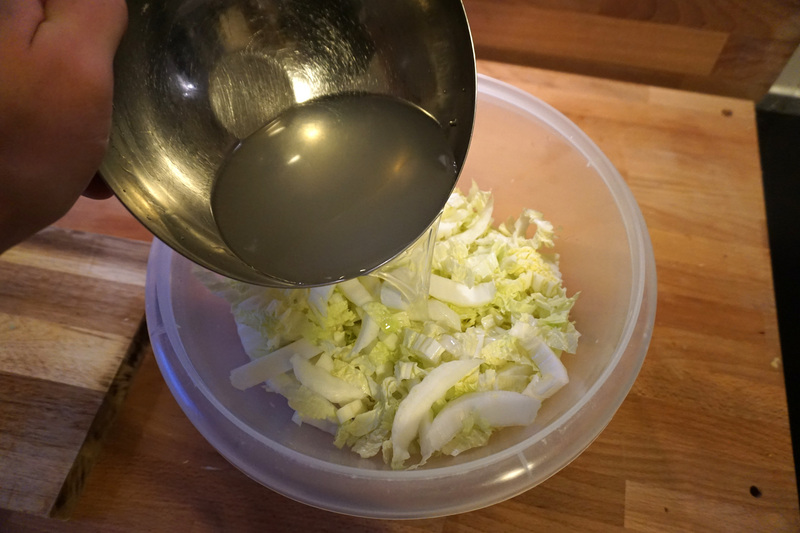 Purr over the Chinese cabbage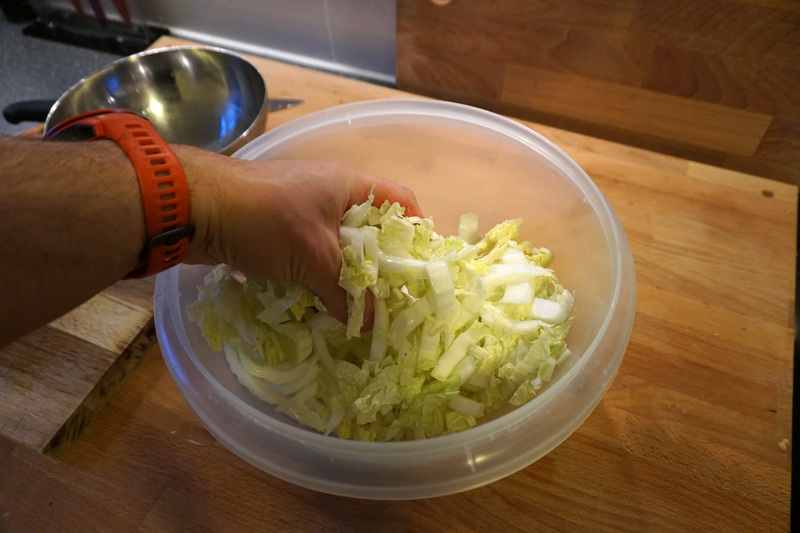 Soak it very well! The mixture should be all over the Chinese cabbage
---
The salt makes the Chinese cabbage soft. We close the bowl with a lit and put it in the fridge until it is soft. I let it stand overnight in the fridge.