We are right now at the beginning of our awesome Sweden road trip. It's the first night in Sweden and we have already found an amazing spot to stay. It's Töllås Fårgård and it is a nice sheep farm.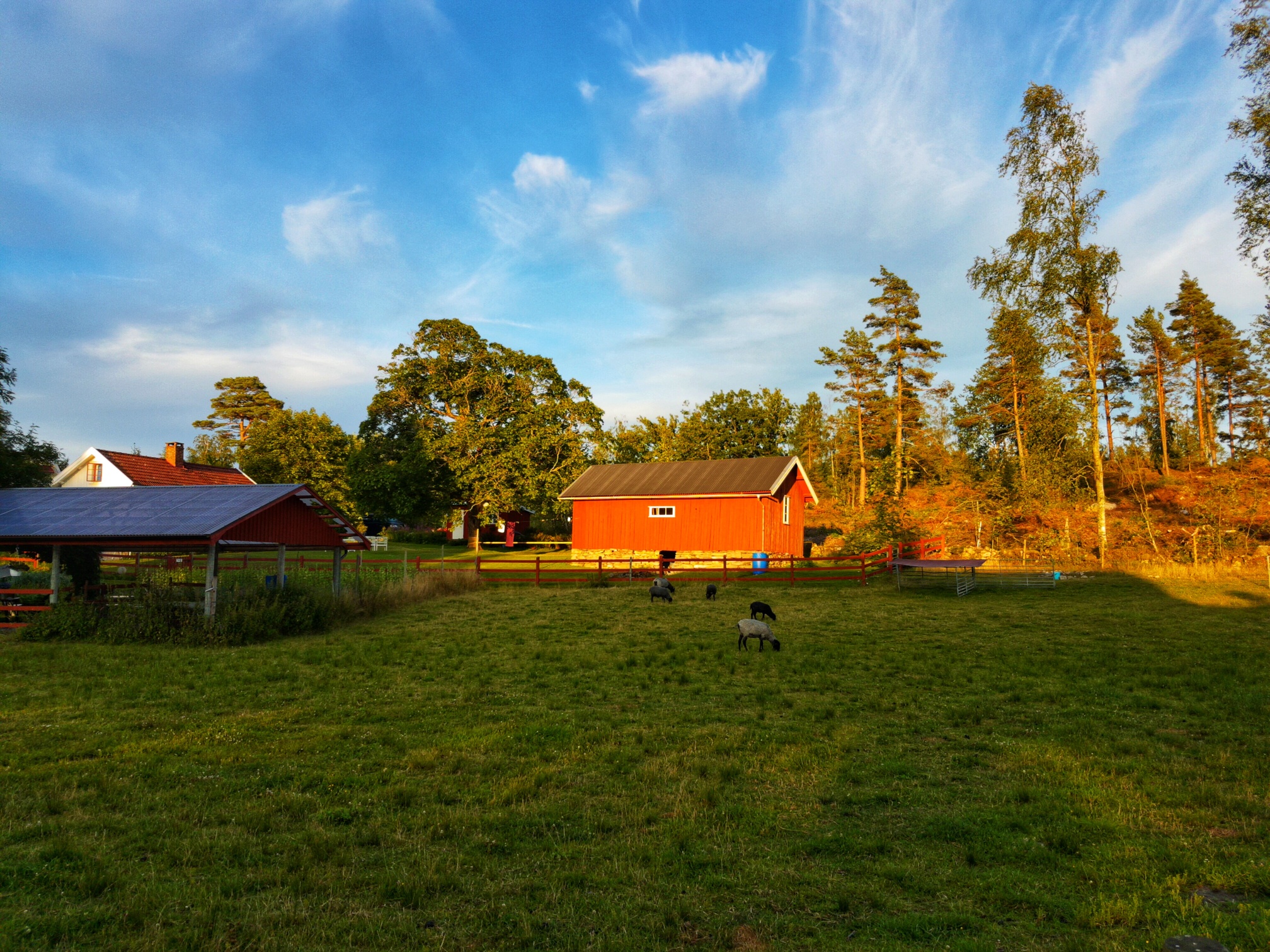 Töllås Fårgård is located idyllically in the countryside of the Orust island in the Southwest of Sweden. It is good reachable via car, once you mastered the a bit chaotic street design of Goteborg (seriously, that's crazy!). I love this place spot on. It is just a lovely and welcoming space - you drive through the farm yard to the parking spot and are welcomed by several sheep and some ducks, which are just roaming around and snapping for flies.
One thing that makes this place so special is their guest garden, where people come for their self-made cake and coffee for "fika" - the Swedish culture of an afternoon coffee with something sweet. You can sit in a cultivated garden, next to salads, carrots, red beets, leech and some onions and beans, which look like they are growing nonspot during this season. In general, the environment looks like it has activated the photosynthesis turbo boost, everything is like in the mid of maximum green levels. Including the garden, where a delicious cheesecake with coffee is being devoured on a sunny Monday afternoon.
It looks like there are also some holiday homes for rent nearby. I find the landscape here nice to see, and this is definitely a very quiet and relaxing place to go. One will need a car though, otherwise everything is a bit out of reach (I suppose).
---
They also have a small petting zoo with two Bunnies: "Hoppsan" and "Hugo", which are awesome names for petting zoo bunnies!