This is it. After several years it's time to finally let go.
This was a fine pair of boots. I bought it for my HESS Telescope shift in 2016 and they have been with me since then. Not totally rainproof and optimized for desert terrain, yet versatile and very comfortable for all kind of adventures.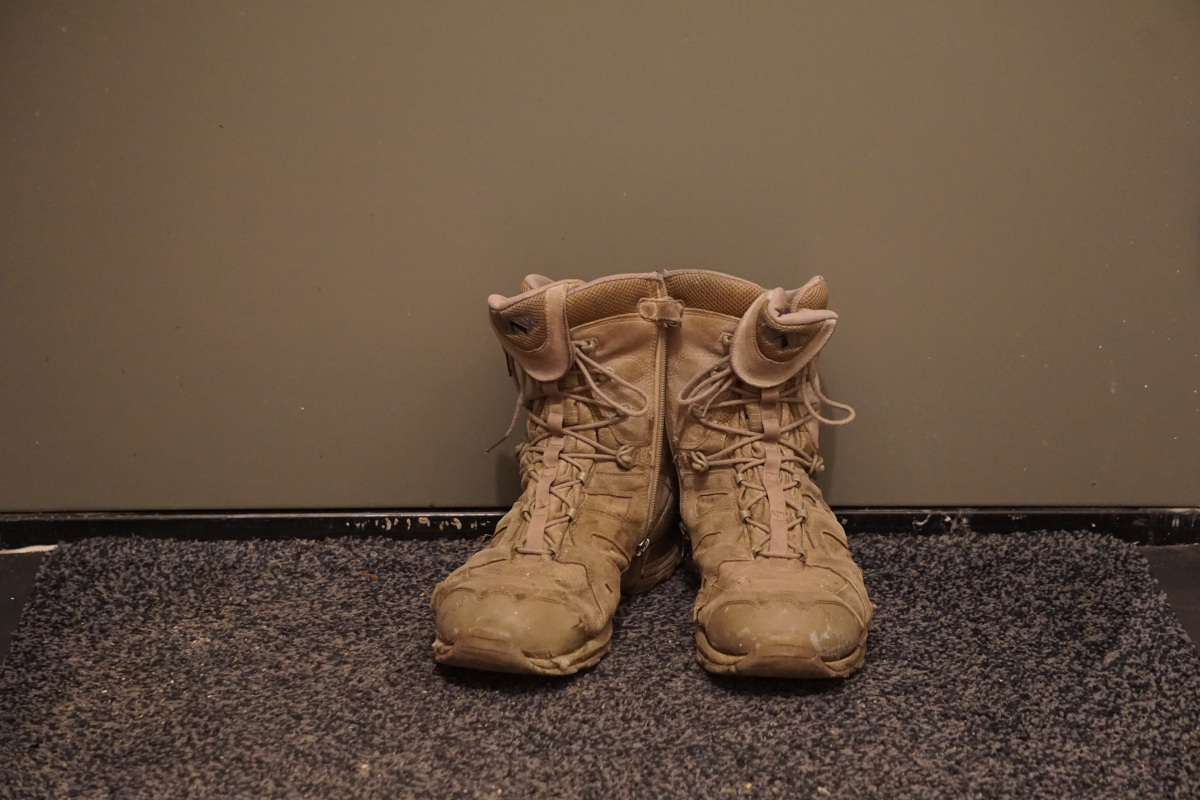 Those boots have gone places. They have been to
Austria
Namibia
Italy
Germany (from the South to the North)
CCC Congress
Sweden
England
Denmark
Netherlands
France
Those have been good boots. They are falling apart since 3 years already, but I couldn't let go yet. So I've used them still as old shoes for doing stuff in our two moves in the last years. They have been used for paining, heavy lifting of boxes, placing Laminat floor and endless walks in the neighborhood.
Now it was finally time to let go and replace them with a new pair of the version 2.0 of the boots, this time with Gore-Tex and thus much more suitable for the rather rainy weather here in the Netherlands.
This post marks the final moment in the life of this faithful and trustworthy companion. They never disappointed, and came with me in cold and in hot climate, in stormy and in sunny weather. It was amazing!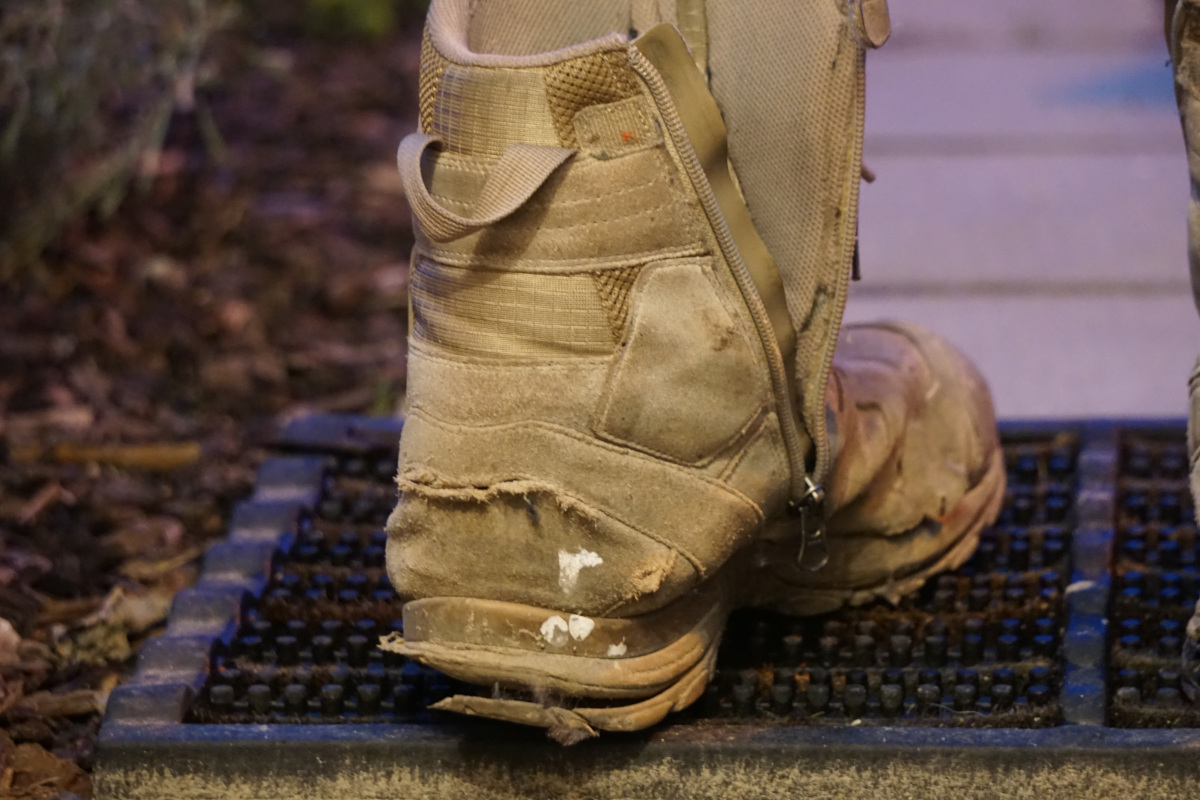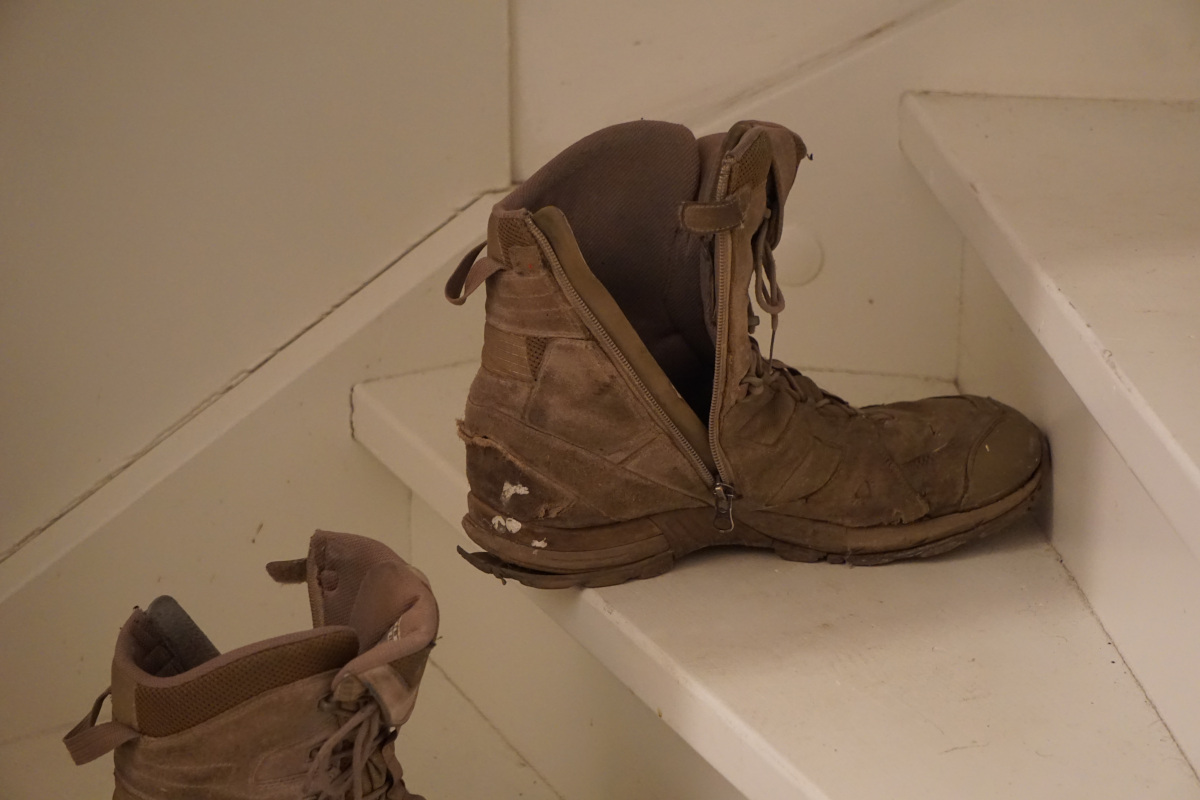 Farewell good friend. We had an amazing time together.