I just found a new book to work with: "Brotbackbuch Nr. 1" from Lutz Geißler (in German) and love it from the beginning. Every recipe is listed with the effective and absolute time it needs, and apart from the recipies it also incorporates a lot of background informations and craftsmanship knowledge. I came to this book via the (also German) podcast Chaosradio Express, or more specifically, episode 213 - "Brot".
But enough waffle.
My latest creation is the most basic recipe from the book: The "Landbrot"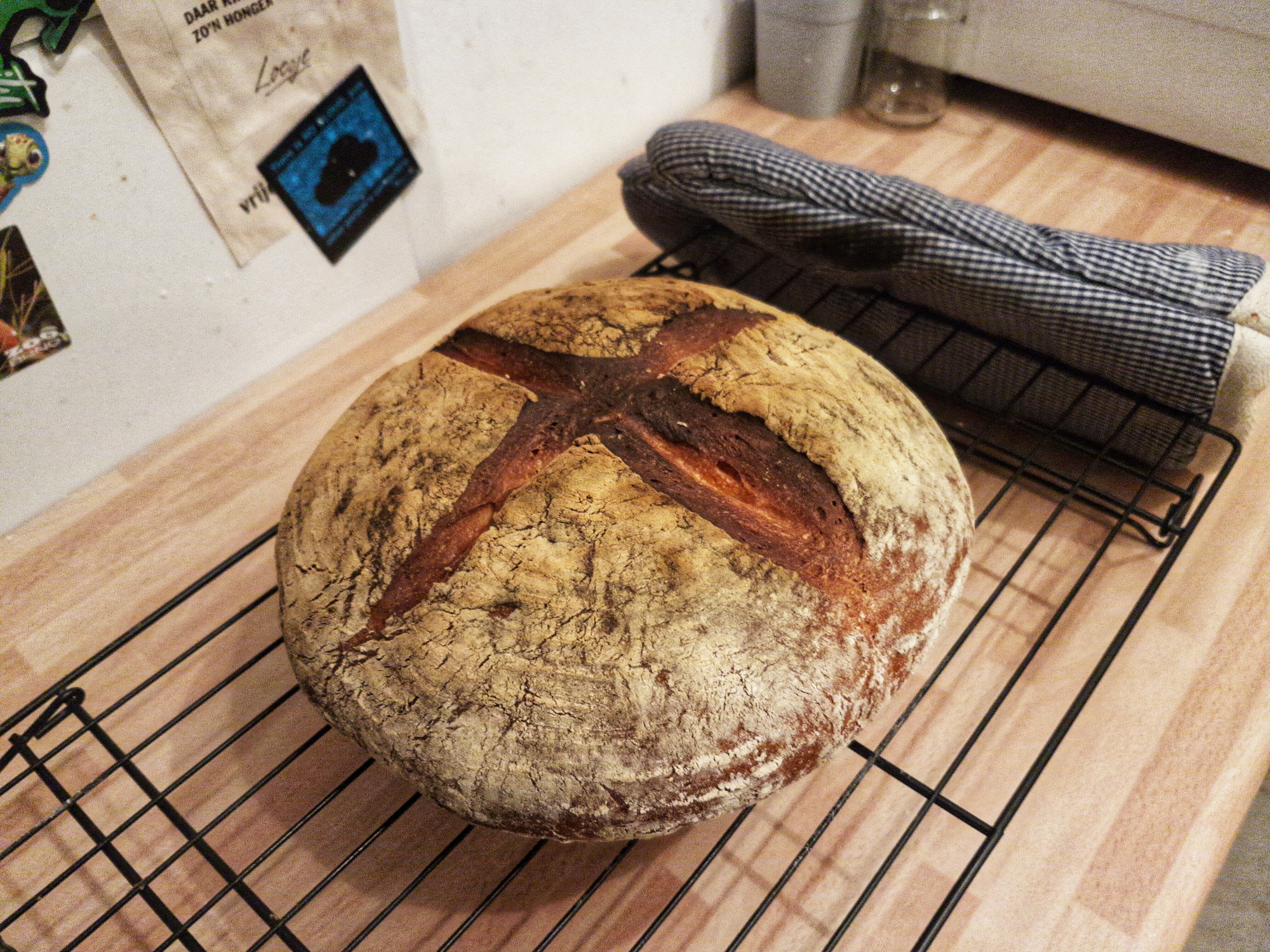 The recipe is very basic but because I cannot find it publicly at brotbackbuch.de I have to assume it's under copyright. Still some notes about making this bread
Plan it well ahead, on the baking day you will need up to 4 hours. Don't start at 8, otherwise you will bring your bread out of the oven at 12. Accelerating bread is not possible or at least not recommendable.
I didn't spend the recommended 1 and half hours of the "Stückgare". The result is still a very good bread, but could be a bit more fluffy. Again: don't try to haste bread. That will not work
The result is amazing. Very easy to make bread with potential for everyday usage. But I'm still at the beginning
I ate a full quarter of it in one morning. It was really good!